Fringing – it's everywhere right now. We go hunting for the best fringed pieces out there – get the credit card ready…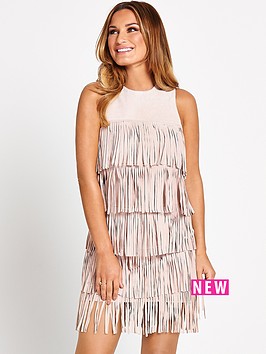 Get 2 trends for the price of one with this Sam Faiers suede fringe dress – £99 from her collection at Very
Or if you prefer a more classic look then try this take on the LBD from Vera Moda…
Only £35 from ASOS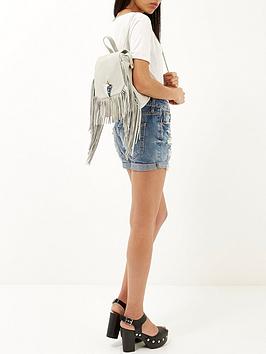 This is perfect for carting your essentials from stage to stage at a festival but of course the best thing about it is that it kind of looks a bit like a set of angel wings. £45 from River Island.
These fringe shoes by Aldo are absolute shoe porn! 😍 Available from ASOS for £75
It's a struggle to choose from the range at Boohoo – there's so many and they're all drop dead gorgeous. This one just about pipped it though and only £18 for the full set. Available in black, neon pink or turquoise.
It's simple, it's boho and looks great with a tan – what's not to love? The fluted sleeves are a great extra detail too. Buy it for £18 from Boohoo
The Skirt
Mini skirts with fringed edges are ten a penny this season so do something different – this sky blue side fringe skirt from ASOS is FIT and guranteed to have every basic asking where your outfit's from and what's even better, it's only £28.
It's a struggle finding a fringed top that isn't a crop top (yeh what about people who like to eat??) so try this on for size. Only £14.99 from New Look
Or for something that'll easily transition into winter how about this nude sleeveless jumper?
Get it from Miss Guided for £22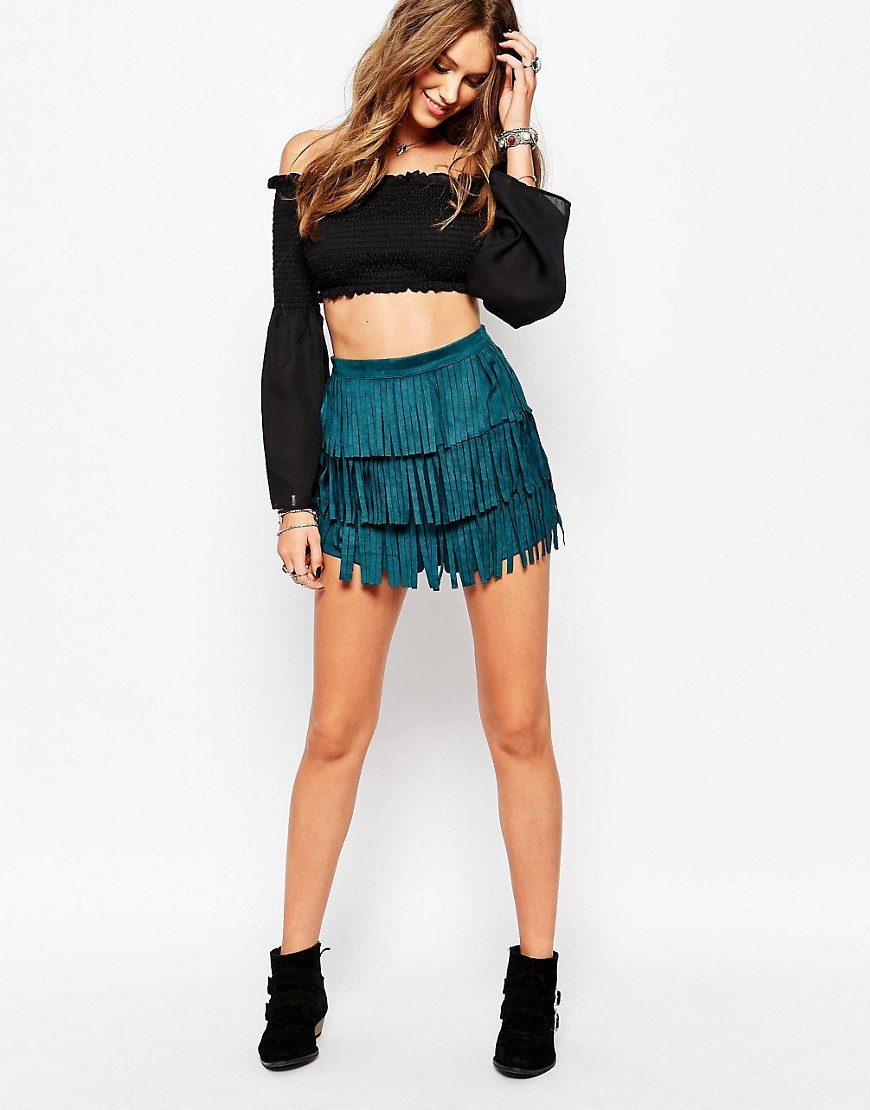 Channel your inner mermaid with these suedette fringe shorts – £25 on ASOS but if you go to Miss Guided direct then they're only £12!. Love these so much!
XOXO
Sassy Bird