Posted On: 21/09/2015
By: Melissa Kerr
The world has lost a truly unique and remarkable woman. Irreverent, inspiring, irreplaceable; the epitome of an icon. Jackie Collins was one of our most fabulous and ferocious feminist icons and last night she left the world to re-design the pearly gates in leopard print. 
In her illustrious and eye-brow raising career Collins wrote 32 novels which sold more than 500 million copies worldwide and were translated into 40 different languages. Her tales of sex, scandal and successful women set the world, and millions of bed sheets, on fire. Her incredible career spanned six decades and she had the notorious reputation for having her books on the top bestseller lists internationally, despite many countries 'banning' them upon release. In short she was a true trailblazer; talented, outspoken and a complete woman of the world. 
Awarded an OBE, she amassed a fortune of over £90 million, was a single mother to 3 daughters after the death of her partner in the 1980s and decided to publicise her battle with breast cancer to raise awareness for the cause.
Jackie and her sister Joan epitomised Hollywood glamour and excess. They were wearing bling before the phrase was coined and regularly sported a safari worth of animal print in every outfit. Both in their 70s they had more style and sass than the cookie-cutter actresses and reality stars attempting to assert themselves on the Hollywood scene today. Above all else, The Collins sisters were authentic, honest and opinionated.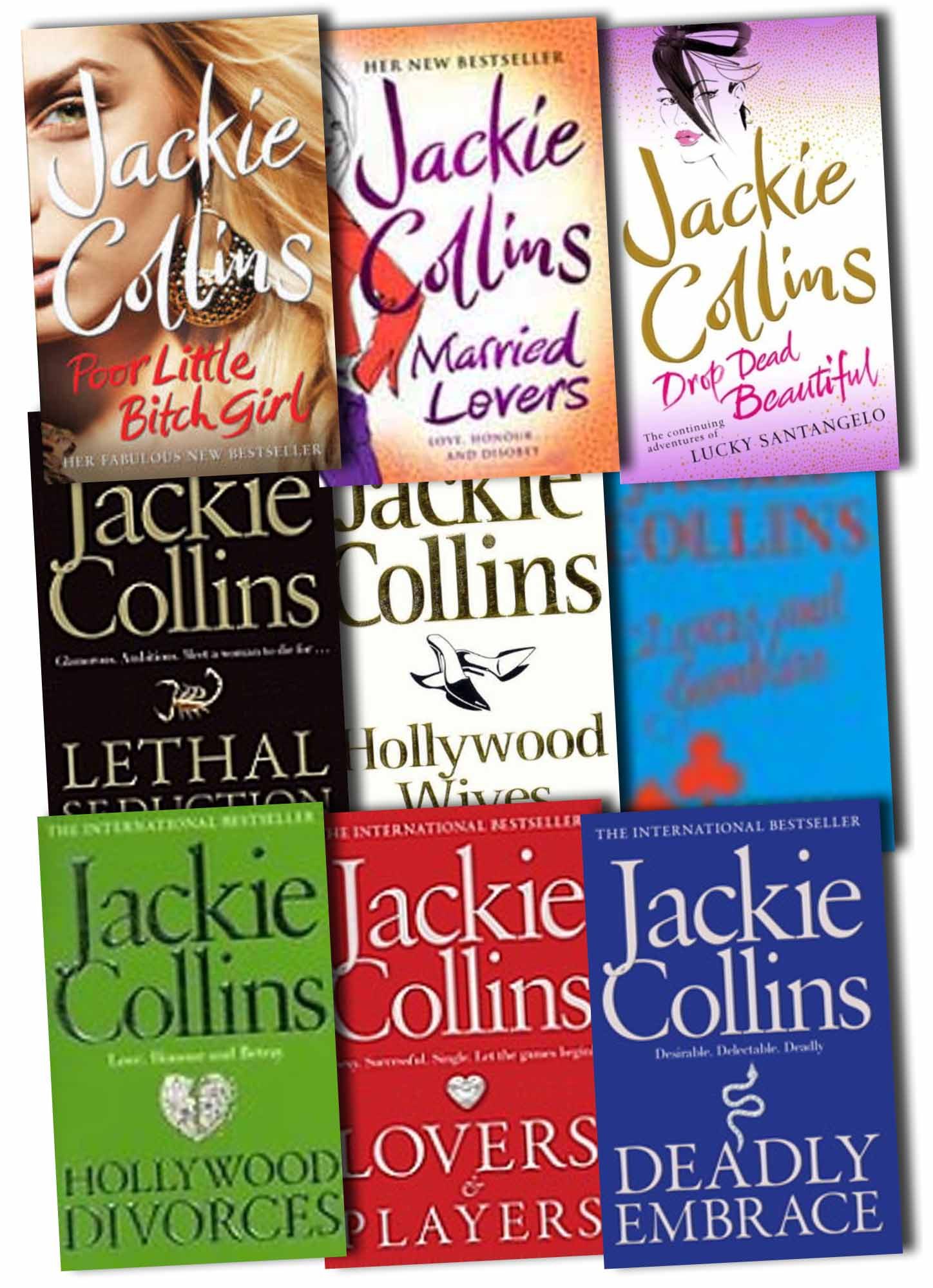 Jackie Collins' first novel was published in 1968. The LSD-taking, Woodstock dancing, contraceptive approving era of free love and sex should have been the ideal environment for Collins' salacious and insightful story of a man's arrogance and feminine wiles, but instead it caused an outrage with several countries banning it from sale – citing the 'pornographic' content and 'four letter words' as problematic. 
Collins was a first time writer without a literary agent and such infamy could have cost her a career. However the controversy only fuelled interest and Collins' own passion to succeed. 
Undeterred she went on to release best seller after best seller, winning countless awards and regularly being hailed as the most iconic feminist writer of our time. Not because she called for women to reject men and embrace celibacy but because she portrayed them as strong, successful powerhouses who had sex to fulfil their own desires and not be victimised or judged by men for it.  
Collins' characters were intelligent, passionate and attractive in every sense of the word. She refused to make her women weak or her men 'perfect'. Her novels were set in stylised, soap-like worlds but the essence of forthright femininity was that women had choices and their sexual appetites rang true with millions of women.  
Her work has been eulogised as 'bonk busters' and the 'racy rom-com' but her writing has far more depth than those dismissive descriptions permit. Just a glance at the titles she chose: Lady Boss, The Bitch, Goddess of Seduction, Lovers and Players, Drop Dead Beautiful – reveal an insight into her challenging the stereotypes enforced upon women by society. 
A fine writer and unconventional feminist crusader, Collins was a brilliantly British supernova. Her legacy will be loved for centuries to come and several million women will be giving their thanks to her today for spicing up their sex-lives and book shelves. 
In many ways Collins' work was ahead of its time and paved the way for a literary sexual revolution, which continues to burn today. Would 50 Shades or Anne Summers have been possible without Collins? Yes, eventually but she made sex a mainstream discussion which in turn opened the world's eyes. 
We have much to thank her for and much to mourn. There will never be another Jackie Collins. Read her novels, watch her interviews, and listen to her words. She is immortal now and we are lucky she shared her stories with us. She wrote heroines and lived her life as one.
Jackie Collins' best quotes 
"Looking back, I'm not sorry about anything I did."
"Sex is a driving force in the world so I don't think it's unusual that I write about sex. I try to make it erotic, too."
"If anything, my characters are toned down – the truth is much more bizarre" 
"Shit happens. You need to move on."
"Men were outraged by it, so it was number one within a couple of weeks. A politician, who was in the closet at the time, took out a half-page ad in the Sunday People and said, 'This is the most disgusting book I have ever read.' It was great."
"I don't like private jets. I like good old British Airways"
"I am a feminist in my own particular way. Of course I want equal rights for women, and I've always written about the double standard that exists between men and women, and it really pisses me off." 
"My weakness is wearing too much leopard print"
 XOXO
Follow Melissa on Twitter
Hey birds and boys, just leave me your contact details and you won't miss a single article I post XOXO