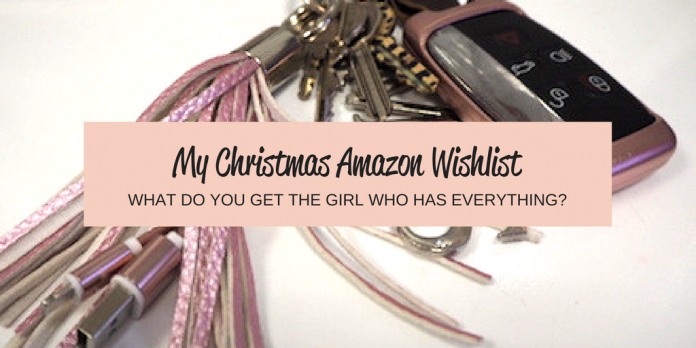 I'm in a fortunate position to be able to say that I have pretty much everything that I want. I don't know who is in a worse position – my loved ones trying to think of something to get me for Christmas and birthdays or me when I'm asked, "So, what do you want for Christmas??" and my mind is blank. I have no patience so if there's something I really want, it'll just get lashed on the credit card rather than me waiting months for it. I just can't do it and I have so much respect for people who can. So I have an Amazon wishlist.
Now while I'm not one of these cam girls who has pay pigs buy them shoes (although if any pay pigs are reading this and fancy sending me something then you can find my current wishlist here) an Amazon wishlist is proper handy. Amazon stock literally everything you can think of so I just add stuff on there that I fancy and then when Xmas and birthdays roll around I just send the link to my family and friends. Yeh so it might take all the surprise out of things but at least I'll know I'll get something I'll actually use. Trust me, it's not pretty when they go rogue.
Some of the things on my wishlist no one would ever be able to guess in a million years, so with that in mind, here's what I got for Christmas this year. Surprised?
My Christmas Amazon Wishlist
So, what did you guys get for Christmas and what would you have on your Amazon wishlist?