Posted On: 02/01/2016
By: Kate Nesta
Winter is pretty much already in full swing with the onslaught of rain we've recently had, and the temperature is dropping as fast as we do after a few too many tequila shots. 
The winter essential list included oversized trench coats, fur gilets and cropped leg pants – now almost completely useless in the cold and the wet. No one wants chilly ankles, and the sight of soggy fur could make anyone sick!
So, with our wardrobes changing as fast as the weather, what are the essential items that should be in ours for Winter 2015/16? 
Oversized Scarf The first has to be the oversized scarf, usually in a tartan print. It's as if everybody has recycled last year's capes and fashioned them into scarves, but it works! These huge neck warmers have to be a part of your winter wardrobe because of their versatility. You can find one in every high street shop, in every colour, every print and suitable for every style.  Whether you have a classic, très chic style, a love of vintage and retro inspired looks, or if you truly can't be arsed and just want to rock the 'I've only just got out of bed and now I'm here,' look (we all have those days) – an oversized scarf can literally make your whole outfit.
The oversized scarf is a must have, but go too big and you'll look like you've stolen your Nan's picnic blanket and thrown it around your neck – not cool, we've warned you.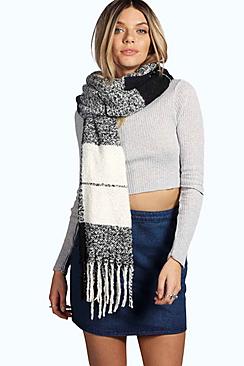 LACEY OVERSIZED BOUCLE CHECKED TARTAN SCARF – BOOHOO £14
Reptile Print
The next 'must have' has to be croc and snake print. Rather than limit yourself down to one item, broaden your horizons and get on the reptile hype. The high street is flooded with reptile print this season and it's stunning – you'll want to buy the lot.
It really is the shoes and accessories that are benefitting most from this trend, and with so many matching pieces, you can accessorise any outfit with reptilian prints.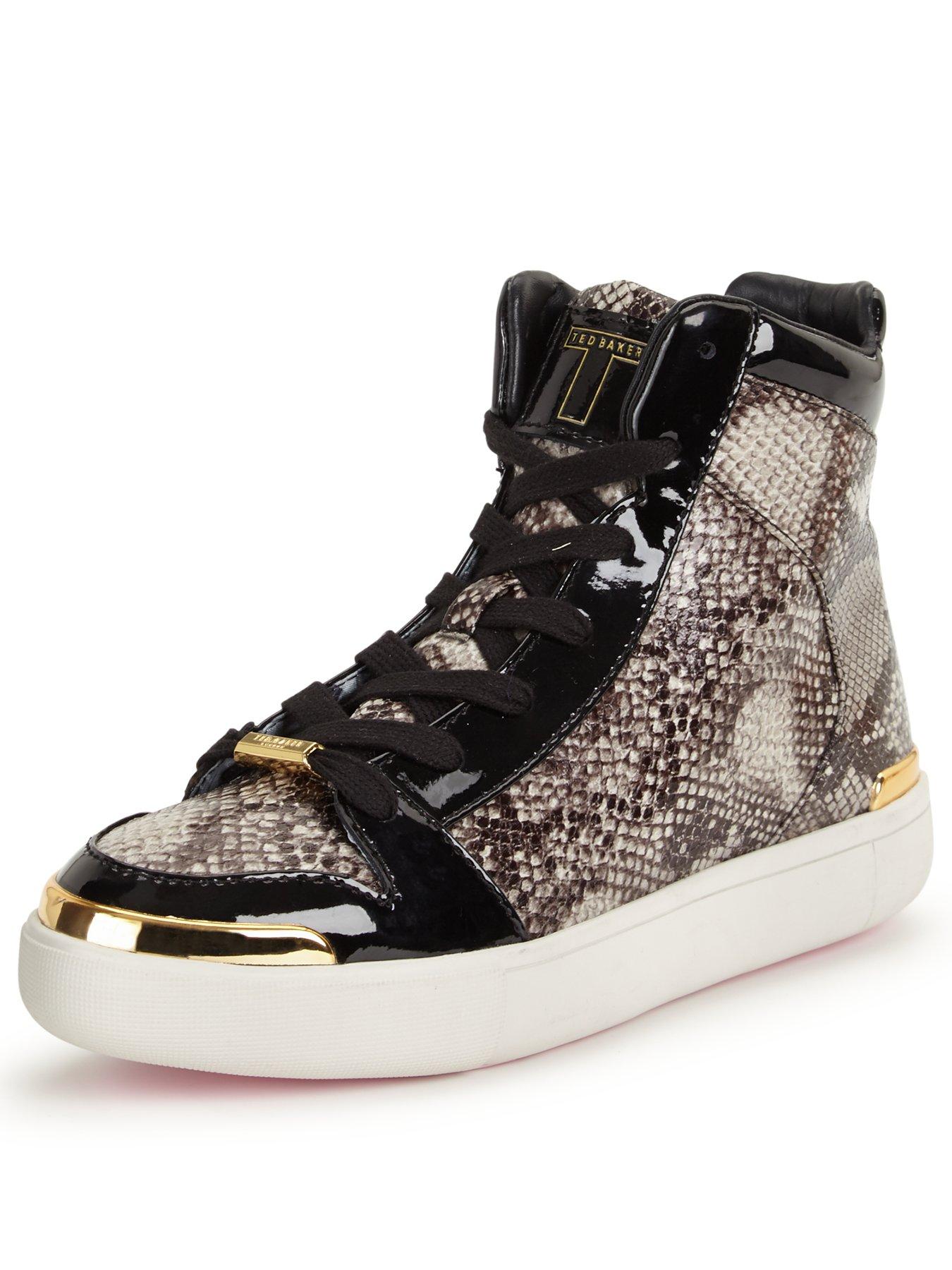 Ted Baker Madisn Snake High Top Trainer – Very £76
Boyfriend Coat
Now to sort out the outerwear – the boyfriend coat is back, but with a much swankier feel than the 2014 favourite. The fur-trimmed collars, luxurious fabrics and modern shapes (most commonly found in Kim K's favourite neutral shades) adds instant glamour to your winter coat.
Head to ASOS for the biggest selection of outerwear that fits the bill. With the 60s and 70s influences splashed across their latest collections, alongside the masses of modern, they have an edge over the high street. 
Coat in Oversized Fit with Turn Back Cuff – ASOS £90.00
Prom Skirt
For a staple piece to wear day or night throughout winter, embrace vintage and invest in a 50s prom skirt… or 10. A Lauren Pope favourite, this feminine number needs to be in your winter wardrobe this year. Dress it up, dress it down – it just works.  The real beauty of this vintage adaptation is the choice out there (you get the gist now). Whether you want to play on its femininity and opt for a floaty, chiffon skirt or completely turn the tables and go for an edgy leather pleated one – it's variety will suit every style. 
In true Topshop style, they have a selection to suit all – leather pleats, metallic finishes, striped 50s classic cuts, asymmetrical hemlines – they have it all! 
Little Mistress Sequin Midi Dress With Tulle Skirt – ASOS £68
Ankle Boot
Now time for the ankle boot – a simple enough piece that you can't do without. With just enough height to avoid the rain and looming snow, yet low enough to complete daily tasks with ease, they're as practical as they are stylish.  You can find this stylish piece of footwear just about anywhere, in every shade and fabric – the hard part is choosing between them. It's a great wardrobe staple that can incorporate other winter trends like croc print, snake print and vintage.
The best place to look for the most beautiful ankle boots is Kurt Geiger. There are always cheaper alternatives on the high street, but if you're brave enough, look at the Kurt Geiger collection and your heart might just melt. You can guarantee you won't have a penny left in your account when you're done. Soz about that.
KG By Kurt Geiger Scarlett Taupe Suede Ankle Boots – ASOS £160
Stay warm, but more importantly, stay fabulous girls!
XOXO
Follow Kate on Instagram 
Hey birds and boys, just leave me your contact details and you won't miss a single article I post XOXO