Posted On: 16/02/2016
By: Kate Nesta
Prudes don't exist in the 21st century so let's talk about what you like to wear when you're getting busy.
While we'd all like to be adorned in Agent Provocateur, most people's budget doesn't stretch that far, soz. Here's a pick of the best alternatives to tickle everyone's fancy:
Red Hot Buffet
So if you or your one has a bit of a Jessica Rabbit thing going on or are simply an avid LFC fan, you can't go wrong with red. The colour of love and and as cliché as it might be, it's sexy as hell. It's the easiest option by far with every retailer stocking all things red this month – in fact now that the 14th is out the way you might even be able to grab yourself a sale bargain. Simply open up the peepers and the masses of red bras, knickers and suspender belts will be somewhere in sight. A word of caution with all things rouge though – get it right and you'll achieve that smouldering and passionate aura, the sultry glow you're trying so hard to attain but get it wrong and it can look super cheap with a tacky 'Moulin Rouge hen do' vibe. Stick with the more elegant looking fabrics like lace, keep the diamontes and feathers to a minimum and you'll be fine.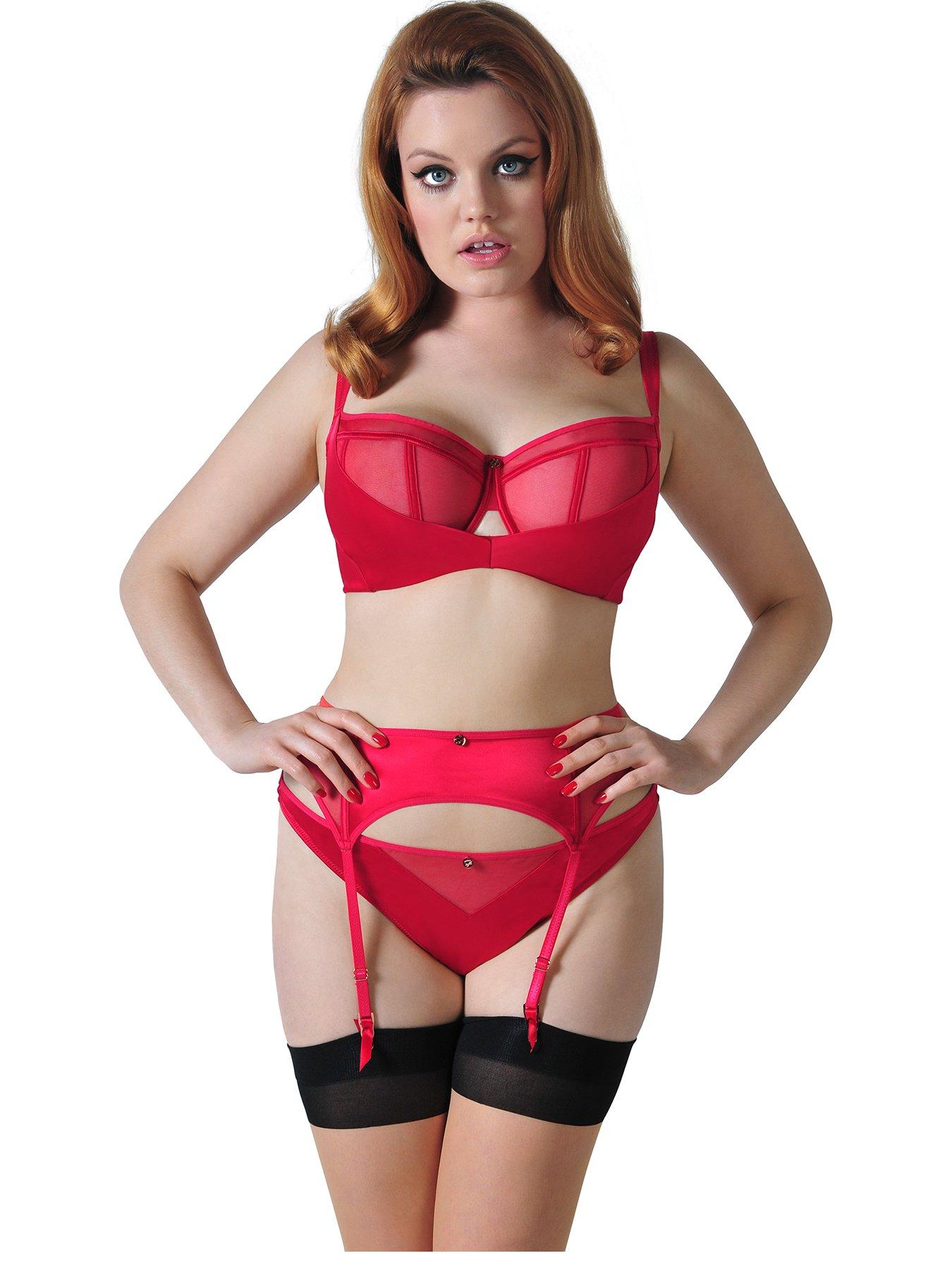 Check out the Scantilly collection by Curvy Kate for a naughty vintage vibe – Now in the sale at Very
Black Velvet if you please
The sleek and sexy option of black on black is another no brainier. If you're going for the naughty and seductive vibe or fancy yourself as a Morticia Adams in some goth fantasy, channel your dark side and do it in style. Everything looks good in black – bras, thongs, corsets… gimp suits. Plus black is the easiest thing to match up and accessorise. Black stockings, blindfolds, gags and constraints – it's the colour that keeps on giving.
Jokes and S&M aside, to pull off a simply stunning ensemble, do it in black. You add an air of serious sex appeal in black so don't be shy. Bluebella (also available on Asos) has some stunning examples. From the more daring, cage back bras to the delicate lace and satin plunge bras, there's something to suit everyone's tastes.
Bluebella Cage bra set at ASOS 🔥🔥🔥
Romance isn't dead
If you prefer a more modest approach to the bedroom, get pulses racing with a neutral palette and delicate fabrics. Opt for a floaty satin chemise or chiffon babydoll. Bring romance and femininity back into the night's attire in classic pink shades or a fine floral number. Rosie Huntington-Whiteley's collection for M&S takes the cake for this department. 'Rosie for Autograph' will be your one stop shop for special occasion lingerie and nightwear if this is the style you're going for. The above could literally describe the entire collection. It's an array of pieces that range from floral bra and brief sets, satin camisole sets and pure silk chemises and kimonos. And while you're browsing the website, you get to stare at a scantily clad Rosie Huntington-Whiteley page after page. Everyone's a winner!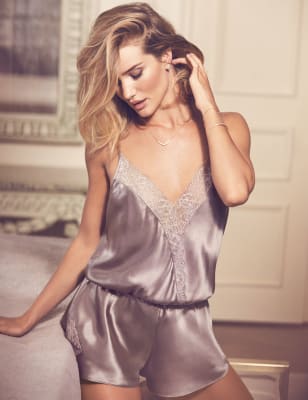 YASSS GIRL SLAAAYYY
Erotic hypnotic
And now for the erotic. I can assure you, it's not all whips, chains and dildos. There's so much more to erotic lingerie. I'm not talking about introducing a +1 or dressing head to toe in latex, just getting a bit more adventurous with your smalls. Ann Summers' Erotic collection is by far the best place to look and it's huge! If you're after body stockings, lace bodysuits and corsets, crotchless underwear, PVC or anything else in between, you can find it there. The bodysuits are particularly stunning. Mainly consisting of chiffon and lace, they don't leave much to the imagination. With cut out sections and beautiful detail, sultry colours and elegant fabrics, erotic will be your new favourite thing.
Go forth and get some 😉
XOXO
Follow Kate on Instagram
Hey birds and boys, just leave me your contact details and you won't miss a single article I post XOXO